4 Tips for Creating Your First Custom Printed Poly Bags Order
Today, we're here to help you on your journey to creating the perfect custom-printed poly bag. First, let's talk about what poly bags are and why many brands use them.
Polybags are made of polyethylene, which is a prevalent form of plastic. These bags have been used to transport a variety of sealed goods ever since the 1990s. Nowadays, many companies use them to ship everything from chemicals to food and books.
Most poly bags are thin and flexible, although you can now find some in heavy-duty versions. Thanks to advancements in technology, you can now actually custom print plastic poly bags to specifically meet your company's shipping needs. The best part? They're more affordable to customize than large boxes and shipping containers.
You probably have a few questions.
How does one go about creating a custom poly bag? What do you need to know, and what should you ask for?
Keep reading to learn the four most important tips for creating custom-printed poly bags.
Choose Your Sizing and Features

The first thing you need to do is understand what size your poly bags will be. Customizing this aspect of your product allows you to match the dimensions of the items being transported correctly. Take your time understanding what sizes best suit your project.
You'll also need to determine what thickness you want in your bags. Thicker bags are more protective – while thinner bags might be more comfortable to open again and again. Typically, polybag thickness ranges from 2 mm to 4 mm, depending on your needs.
Then, you'll want to think about the unique features of your plastic bags. For example, you can customize:
Resealable Closures
Do you want an adhesive strip or another method of closing the plastic bag? Just tell the supplier. As long as the closure is on the flat portion of the bag, not a gusseted portion, you should be able to customize the resealable elements of your product.
Vents and Holes
Do you need openings included in your plastic bags for safety or functionality purposes? Talk to your supplier about adding vent holes, hang holes, and die-cut handles. It's simple customization but one that can make a dramatic difference in your product.
Metal Wickets
Looking for a way to speed up production packaging? Ask about "wicketed bags" that can be secured on a piece of metal. This makes it easier than ever to tear away pre-opened bags and minimize packaging times.
Additives
When customizing poly bags, some people want more flexibility and impact resistance. Therefore, they add EVA (ethylene-vinyl acetate) to the poly bags. Others are worried about static electricity, so they add anti-static materials to their packages – especially if they're shipping electronics.
Whatever your needs might be, talk to your poly bag manufacturer. There are dozens of different additives available that can revolutionize the way you ship products.
At Bagmasters, we've realized that lamination plays a massive role in the functionality of poly bags. Not only do we make our bags vibrant and attractive, but we also add materials to ensure they are moisture-proof, recyclable, and reclosable.
We even allow customizations such as tearable perforations to make life easier for our customers. Don't hold back when designing your perfect poly bag – talk to your manufacturer about every detail that could better protect your items and improve your workflow.
If environmentally-friendly products are essential to you, make sure to voice that. Polybags can easily be made with recyclable materials. Reduce unnecessary waste and show your customers that you care about reducing your company's carbon footprint.
Determine Which Areas Need Customization
As we hinted at before, the materials are just the first element of customization for poly bags. Custom-printed bags can also better reflect your brand's personality.
For example, many brands decide to change up their bags:
Colors
Label designs
Text fonts
Artwork
Brand logos
Your custom-printed bags should adequately represent your brand's personality, name, and feel. Talk to the manufacturer about adding unique designs and colors to the bags to help your brand stand out at all times.
At Bagmasters, we custom print bags with up to eight different colors. Our printing plate costs come as a one-time charge – there are no set-up fees for your customized order. All of our printing presses are worked by skilled press operators, which means we can ensure quality products every time.
Be Careful With Finalized Designs
This wouldn't be an accurate list of tips if we didn't provide a few warnings. Advertising is a fine art, and even your bags need to be designed with meticulous attention to detail.
When it comes to deciding on your poly bag's design, take your time. A lot goes into the process, like determining what your logo will look like and how designs will be laid out. You don't want to rush through this initial stage only to wind up with personalized bags you dislike.
It would help if you also remembered that images need to be sized appropriately. Talk with your printer to design something that will actually fit on the bag and render well. Our designers at Bagmasters will help you create an optimized image that suits your polybags if you need help.
Work With a Supplier You Can Trust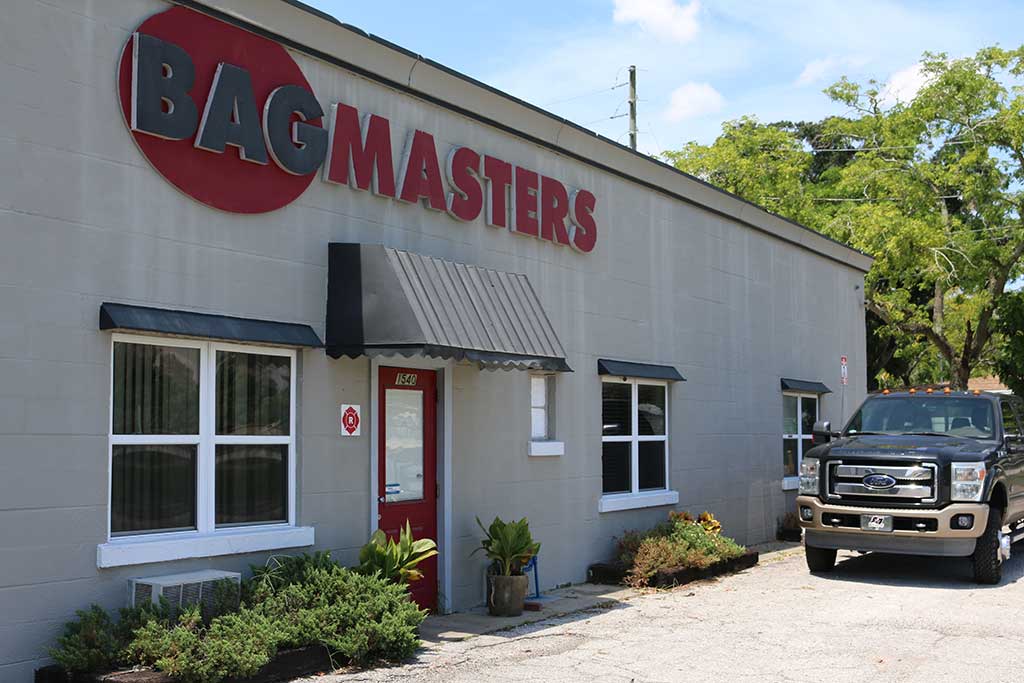 Our final tip is about your poly bag producer.
Creating custom-printed poly bags is a significant process. You need to know that you're working with a company that prioritizes customer trust and efficiency.
Our recommendation is to do plenty of research before committing to any poly bag supplier and looking for signs of a reliable business. You can do this by:
Reading online reviews from real customers
Perusing company blogs to look for signs of expertise
Looking at the simplicity of their contact options
Thoroughly interviewing any potential suppliers
You'll want to ask plenty of questions about your suppliers' creation process.
Our team at Bagmasters knows just how vital supplier reliability is. When we create custom-printed poly bags, we understand that our work represents your brand – and we take that very seriously. You deserve a supplier who will help you put your best foot forward with stellar quality plastic bags.
In Conclusion
Hopefully, this article has helped you understand what goes into custom-printing poly bags and how you can approach the process.
If you have any questions about bag customization, feel free to reach out to our team. We specialize in creating:
Medical packaging
Re-closable plastic bags
Parts packaging
Advertising merchandise
Trade show totes
Shipping and mailing options
Retail packages
As a premier manufacturer of custom poly bags since 1987, we can assure you that customization is our game. Whether you're looking for wicketed bags or recyclable packaging options, we're here to help. Learn more by calling 727-894-6797 today.